Industrial wastewater treatment is a necessity for all industries, whether to comply with environmental standards for discharge or to produce quality water that can be recycled for use in their processes. The disposal of untreated industrial effluent can cause ecological changes due to the presence of pollutants, which are often toxic.
Industrial sectors we serve
Since the effluent quality and degree of treatment required for each industry is different, our chief objective is to provide customized solutions to wastewater treatment requirements of various industries. Effwa has unique technological solutions for many industries who can achieve even Zero Liquid Discharge milestone by recovery and recycling of water from the effluent. We design and engineer Effluent Treatment Plants to ensure that they attain optimum performance while delivering significant savings in energy, consistent operations and reduced maintenance.
Fortified with a multidisciplinary team of engineers and scientists, Effwa has the technical competence to establish State-of-the-art effluent treatment plants for various industries.














We are a client-centric organization and our clients truly benefit from our innovative and proven solutions. Our focus towards technological advancements and superior quality has facilitated us to become a privileged supplier to the customers worldwide. Our vision encompasses providing complete solution to the water related problems of various industries from intake to effluent. Effwa unites the best practices to provide industries with the most economical and optimum solution to meet their wastewater treatment requirement with entire technical and commercial honesty and transparency. Effwa has quickly grown to become one of the leading wastewater and water treatment companies in India.
Need an Effluent Treatment Solution for your Industry?
About the Author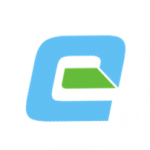 Explore our Blog
If you found this post helpful, you'd like the others too.