Oil and Gas Extraction is the exploration and production of petroleum and natural gas from wells. The industry generates wastewater from the water extracted from the geological formations and from chemicals used during exploration, well drilling and production of oil and gas. The effluent generated from Oil exploration operations is normally called as produced water or formation water which has high concentration of oil (upto 1%) and suspended solids (1 to 6%). The process of treatment includes, Gravity separation, Corrugated Plate Interceptor, Induced Gas Floatation (IGF) or Dissolved Air Floatation (DAF), Filtration, Walnut Filtration, Ultrafiltration and even R.O. Effwa has supplied skid mounted plants best suitable to Rigs for on shore and offshore applicatins. The treated effluent could be reused as Injection Water.
Looking for Sustainable Solutions for Produced Water Treatment?
About the Author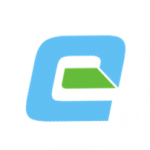 Explore our Blog
If you found this post helpful, you'd like the others too.