Effwa has successfully commissioned one stream of 45 MLD capacity of Effluent treatment plant for Tata Steel Ltd. ahead of schedule. The total plant capacity of 135 MLD will be achieved by May 2015. The PLC-SCADA based system has advanced feature of on-line monitoring by pollution control board also through satellite interlink. The project at cost of Rs.330 million will also supply raw water for polishing treatment prior to potable use.
Salient Features of the ETP

Automated Operation based on PLC & SCADA


On-line data monitoring & transmission to statutory bodies

Reuse of treated effluent as potable water source after additional treatment (proposed)

Solid residues for reprocessing

Reduced water pollution through possibly one of the largest chromite mine ETPs in the world
About the Author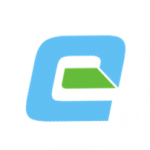 Explore our Blog
If you found this post helpful, you'd like the others too.